Reach Pilates is located in a beautifully appointed, fully equipped studio in the heart of downtown Palo Alto.  Reach Pilates is "Quality over Quantity."  We give our clients the leading Pilates experience with our highly knowledgeable instructors.  We listen to what you want out of Pilates and create an exercises program, to fit your needs.  Reach offers private Pilates training as well as small group classes using apparatus equipment and/or mats.
Pilates training can be taught as a private session or we also offer the options to take Pilates as a Duet or a Trio.  All our sessions can be purchased as a single session or in packages of 5 or 10 and all sessions are 50 minutes.
If you have any questions regarding our classes, please contact our manager at kpaice@reachfitness.com.
At Reach Pilates Studio you will discover your inner strength, transform mind and body, increase stamina, improve your health and achieve a new and exciting physical wellbeing. The benefits of Pilates are many and include: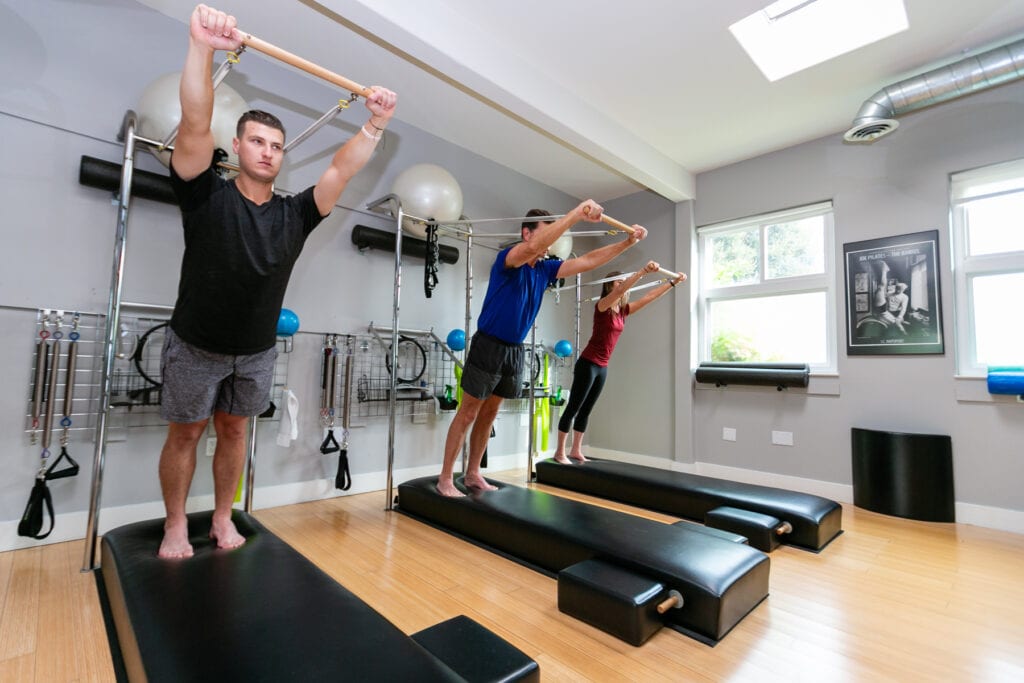 Reach Pilates Instructors
Our instructors make Reach unique.  With over 50 years of combined Pilates experience, our instructors are not only experts in Pilates, but they also bring in different professional experiences.  We have instructors who have backgrounds from acupuncture, dance, body building, mental health, pre and postnatel and rehabilitation!  They enjoy what they do and have a lot of passion and dedication.  Reach hires only the best instructors who are fully certified (Pilates & Classical Pilates), widely experienced and are able to accommodate any student at any level.