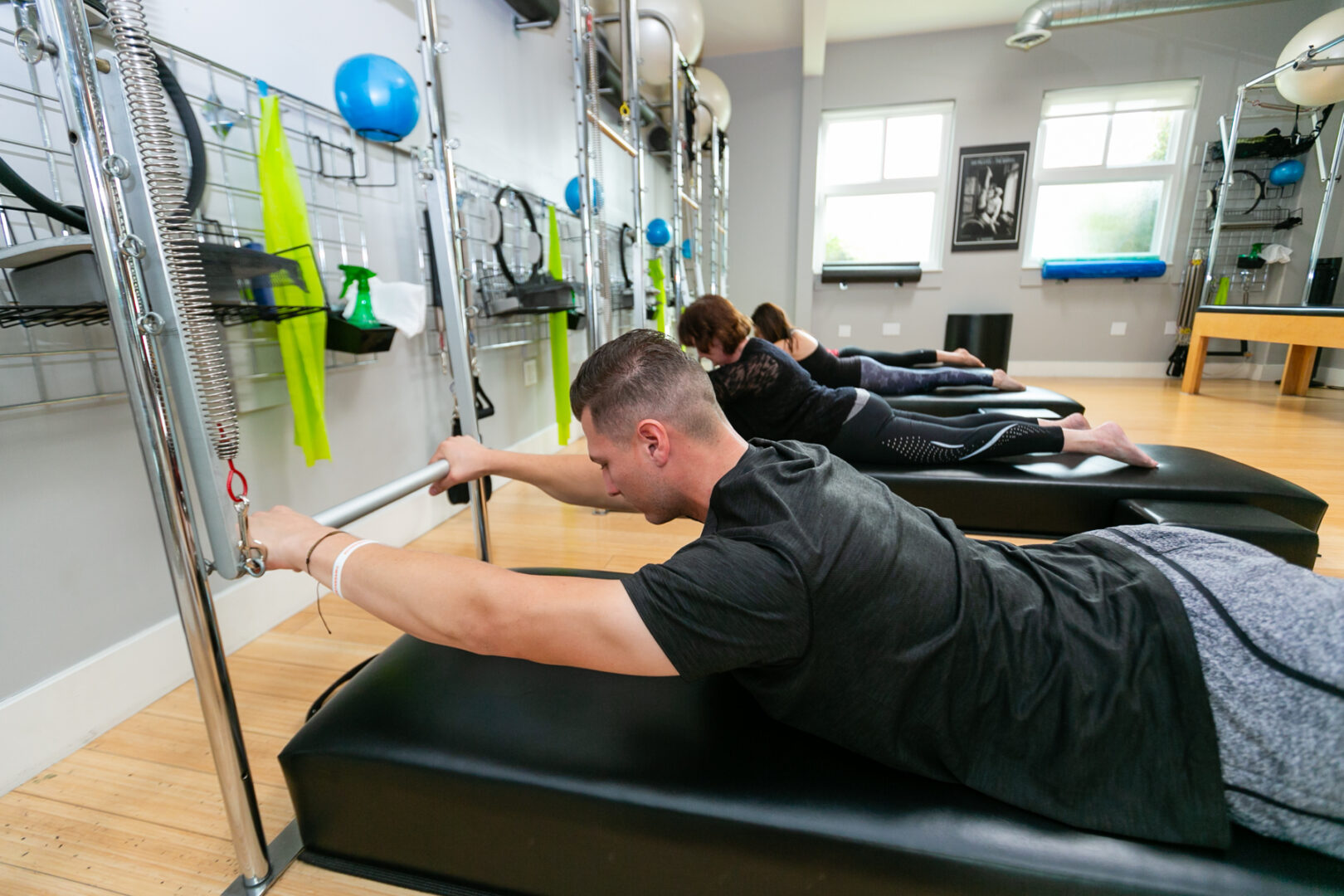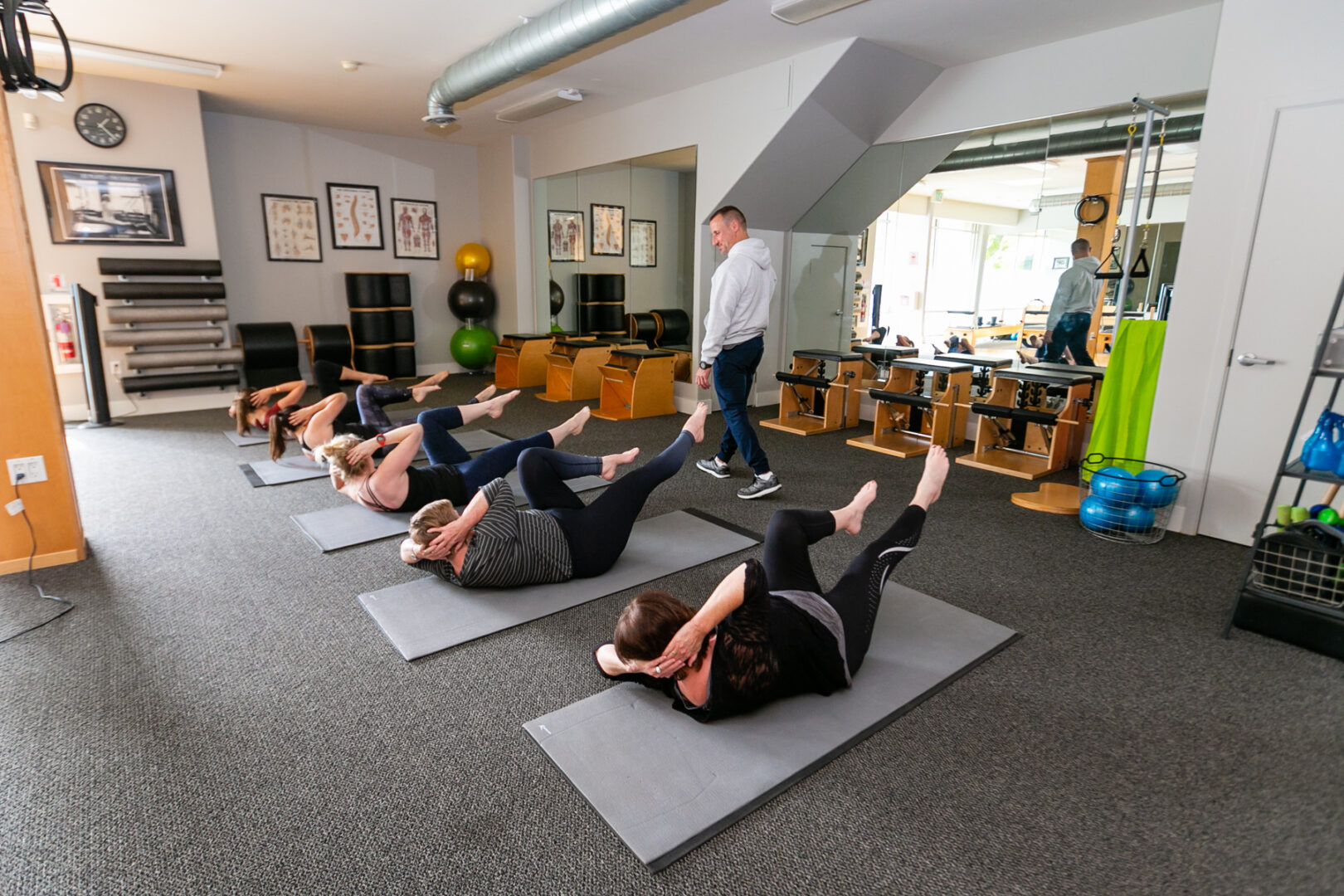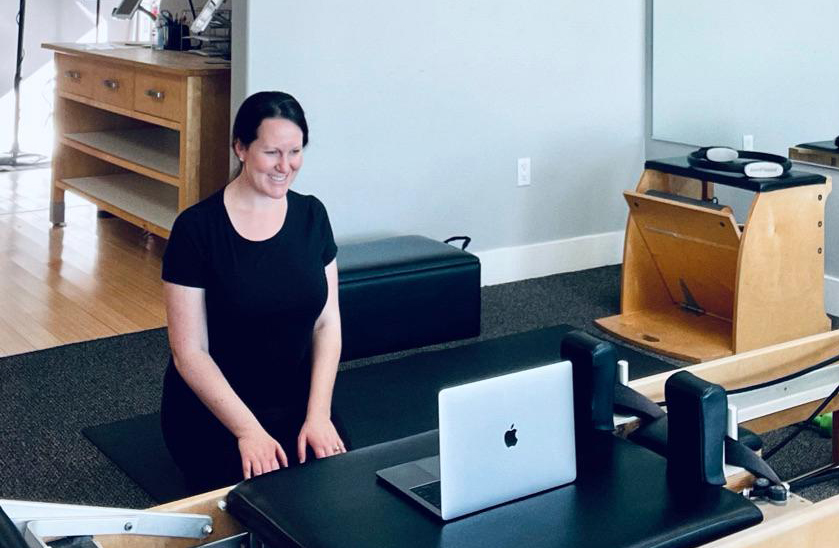 Reach Pilates Studio offers small group apparatus classes (max of 5 ppl) that are level based (I-IV) to provide continuity in our clients progression of the Pilates method. Our mixed level classes are appropriate for those without injuries and with prior Pilates experience. Appropriate variations and modifications will be taught for each level. If you are new to Pilates, we highly recommend taking our Private Introductory Session to learn the fundamentals of the Pilates method and prepare you to work safely and effectively in a faster moving group class.
Our mat classes focus on the principles of the Pilates method (Breath, Concentration, Control, Center, Precision, Flow). They will help you with flexibility, range of motion, strength, posture and give a strong foundation for the apparatus work. Mat classes can sometimes include the use of small props. They are also an affordable way to practice Pilates on a weekly basis or add an extra class per week to the apparatus class a client is already taking. 
Our online mat classes provide the safety and convenience of working out in your own home and continuing your Pilates practice during the pandemic. We use the Zoom platform and classes can be purchased one at a time. You will receive a link prior to class to log-in and will just need you and a quiet space to practice. We hope to continue these for as long as possible while our clientele has interest in working out virtually.